Posted by Kirsten Lowis on 24 March 2015
Florence was the first woman to swim the English Channel in both directions and on the 4th of July 1952 at the age of 34, her goal was to become the first woman to swim from Catalina Island to the California coast. Her story follows:
"When she looked ahead, she saw nothing but a solid wall of fog. Her body was numb. She had been swimming for nearly sixteen hours. The sea was like an ice bath but she struggled on hour after hour while millions watched on national television. In one of the support boats alongside, her mother and her trainer offered encouragement. They told her there wasn't far to go. But all she could see was a dense wall of fog reminding her of the struggle ahead. They urged her not to quit. She never had until then. With only a 2 km's to go, she asked to be pulled out."
Florence suffered from hypothermia and fatigue but most of all, sense of realisation. She was so close to her goal, but gave up just too soon. She told a reporter "Look, I'm not excusing myself, but if I could have seen land I might have made it".
So, my business friends... This is the message that Florence Chadwick teaches us... It was not sharks or the massive swell - it wasn't fatigue or even the frigid water that defeated her. It was the fog. She was unable to see her goal.
Does this analogy relate to your life? As a business coach, I see people losing hope and sight of their goals every day by the fog although quitting is usually triggered by fatigue and confusion and sometimes lonliness. Being in business can be tough, but we can all achieve some amazing things with belief in the ability to achieve goals and mostly surrounding ourselves with people who bring the best out in us.
How clear are your goals?
Get zooming...
PS. Two months after her defeat, Florence tried again. This time, despite the same dense fog, she swam with her faith intact and her goal clearly pictured in her mind. She knew that somewhere behind that fog was land and this time she made it! Florence Chadwick became the first woman to swim the Catalina Channel, eclipsing the men's record by two hours.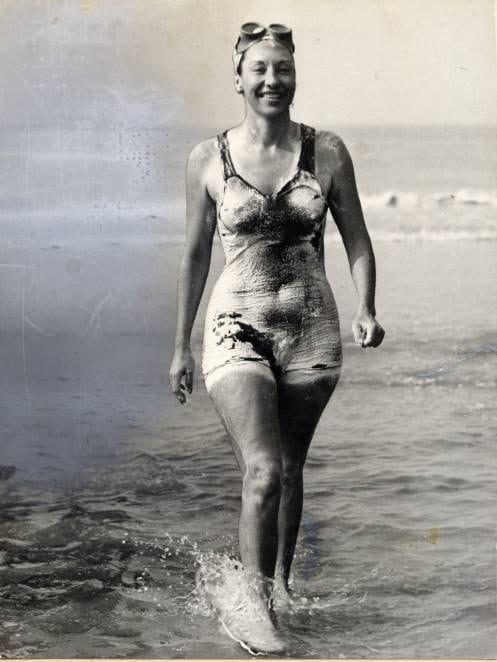 Author:
Kirsten Lowis
About: As the Founding Director of Zoom in Business - a subscription-based coaching program and magazine, NQ Business Sales - a business sales firm based in North Queensland, and Bizrich - a business valuation firm, Kirsten has learnt from the trenches and brings a wealth of personal and professional experience and knowledge to our members. With over 10 years as a franchisee, retailer and start-up business owner, Kirsten has worked closely with fellow coaches, hundreds of clients and the best facilitators in Australia who have run their own business or have experience in running a business and teams. Kirsten's extensive knowledge and experience as a Registered Business Valuer and Licenced Business Broker helps our members improve awareness, understanding and confidence in buying, growing, valuing and selling their business, while connecting them with local and international business experts to create a capable and dynamic business community.
Connect via:
Twitter
LinkedIn