"Your attitude determines your altitude." - Amelia Earhart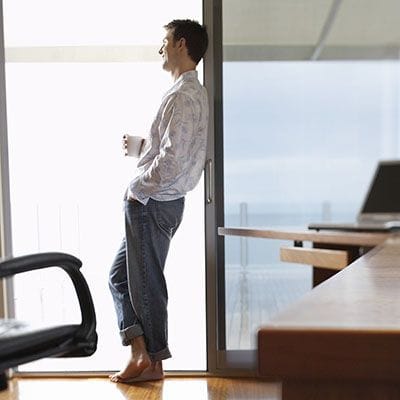 Mind over matter
80% of your business success is your Mindset, 20% is your Talent and Skill.
As much as you or your managers can provide motivation, inspiration and opportunities for you and your team to be active and healthy, the individual must also be willing to take responsibility for themselves.
The greatest power we have in our business (and life) is to be willing. Being willing is having the power to say "yes" even in the midst of fears, doubts, worries, failures, dislikes, objections and so on. The more you operate from a mindset of being willing, rather than from the surface complaints and nattering of Monkey Mind, the more you become aware and the greater the transformations you will have in your business, team and your life in general.
We have found that the most successful people in business are willing. They tend to look at the important questions and they learn the important lessons, particularly when it comes to money and time. Money and time are pervasive in our lives, and our relationship with each can be challenged, particularly when business and family comes first. We understand that time is ticking, and when you join our 90 Day Business Challenge, 80% of the challenge will be to overcome your mindset. On this 90 day track, there is no push button to success. During the program, our experts are going to share with you tried and tested lessons on how to drive yourself and your business to reach a level of success that you haven't even comprehended. It's all here, and it's all yours for the taking.
But before you join our 90 Day Business Challenge, let's make a few things clear. Firstly, everything that you're going to learn on the 90 Day program, you may already know but might not be applying. Secondly, we have written the program for business owners-managers, like you, in the hope that you can open your mind to some new and old ideas and think beyond what is commonly allowed in business. When you join the 90 Day Business Challenge, your assignment is to get through 6 modules in 12 weeks, and our assignment is to get past your mind. Once you get clear about the goals you want to achieve, your challenge is to make up your mind that you're going to make that happen for yourself. It starts with understanding what part health and wealth plays in your life!
Michael Jordan once said 'some people want it to happen, some wish it would happen, others make it happen'.
---
Marketing > Sales > Delivery > Admin > Team > Mindset